Creating CDN Resource
When you first log in to your control panel, you'll see the Dashboard.
1. To create a new CDN resource, click on "Create new CDN Resource" and select the type of your Origin.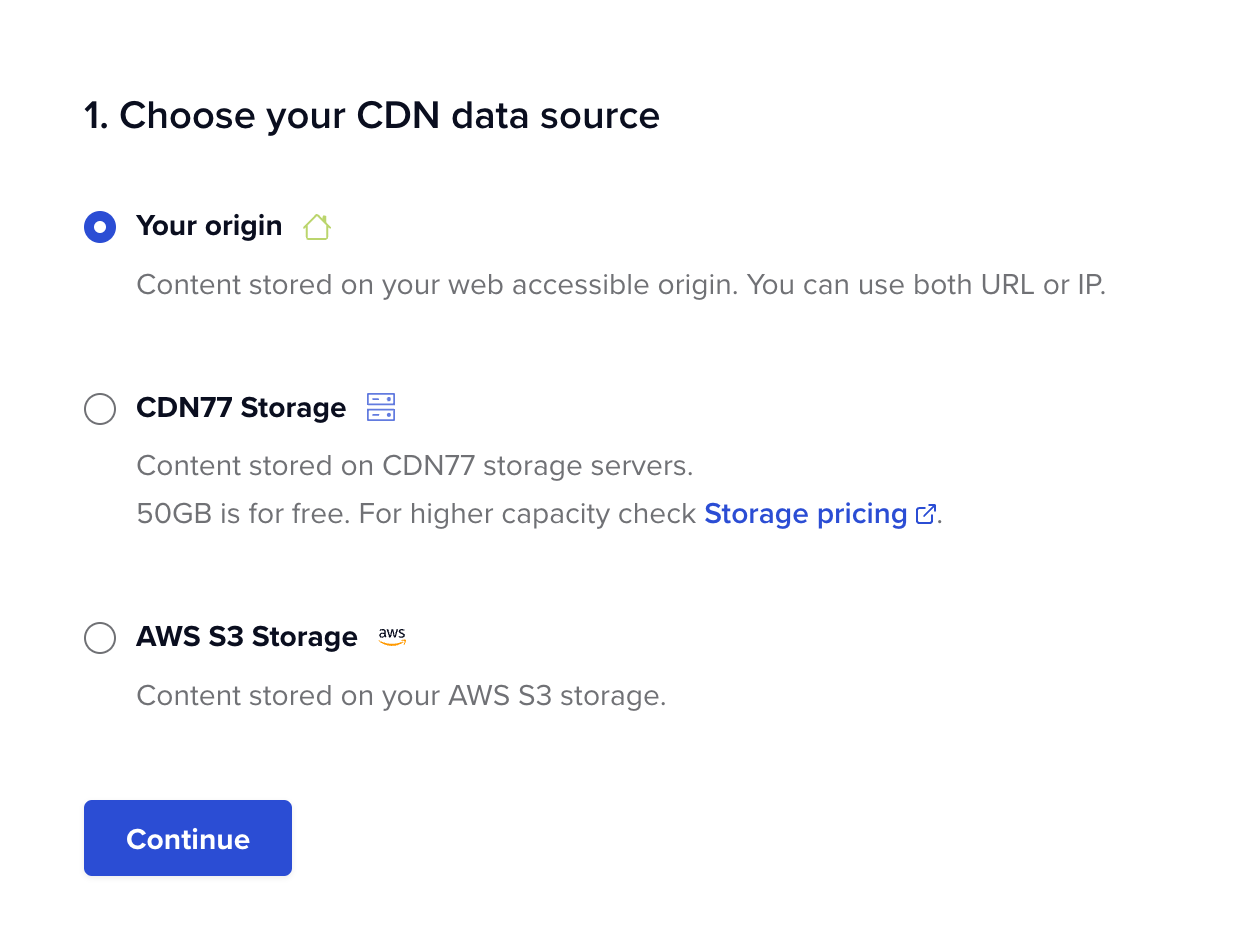 Let's assume you want to use the CDN for your website/domain, so you've selected "Your Origin" as a data source.
Your domain is the source or location of your content, i.e., "mydomain.com" or "www.mydomain.com".
2. Once you hit "Create CDN Resource", you'll be taken into the overview section of your new CDN Resource. From there, you can go to:
CNAME & SSL, where you can add custom domains (CNAME),
Access Protection for adding Secure Token or Hotlink Protection features.
Configuration for customising Resource behaviour or cache expiry
and more
Once you've finished configuring your new Resource, click on the "Save Changes" button, and you will be done with settings on CDN77's end.
3. The final step is an integration of your website with CDN77. Click on the "Integration" tab on the same page and you will find the guide for integration that you need to do on your website or application in order to utilise CDN77 caching and delivery.
That would be it, you have successfully created the CDN resource.
If you want to learn how to boost your cache-hit ratio, make sure you read our article about 4 common mistakes that hinder your CDN performance.