Setting up CDN77 Object storage
1. Log into your CDN77 Client Panel and click 'Origins' in the sidebar. Once here, click the CDN77 Object Storage menu, then click on the Add new object storage button.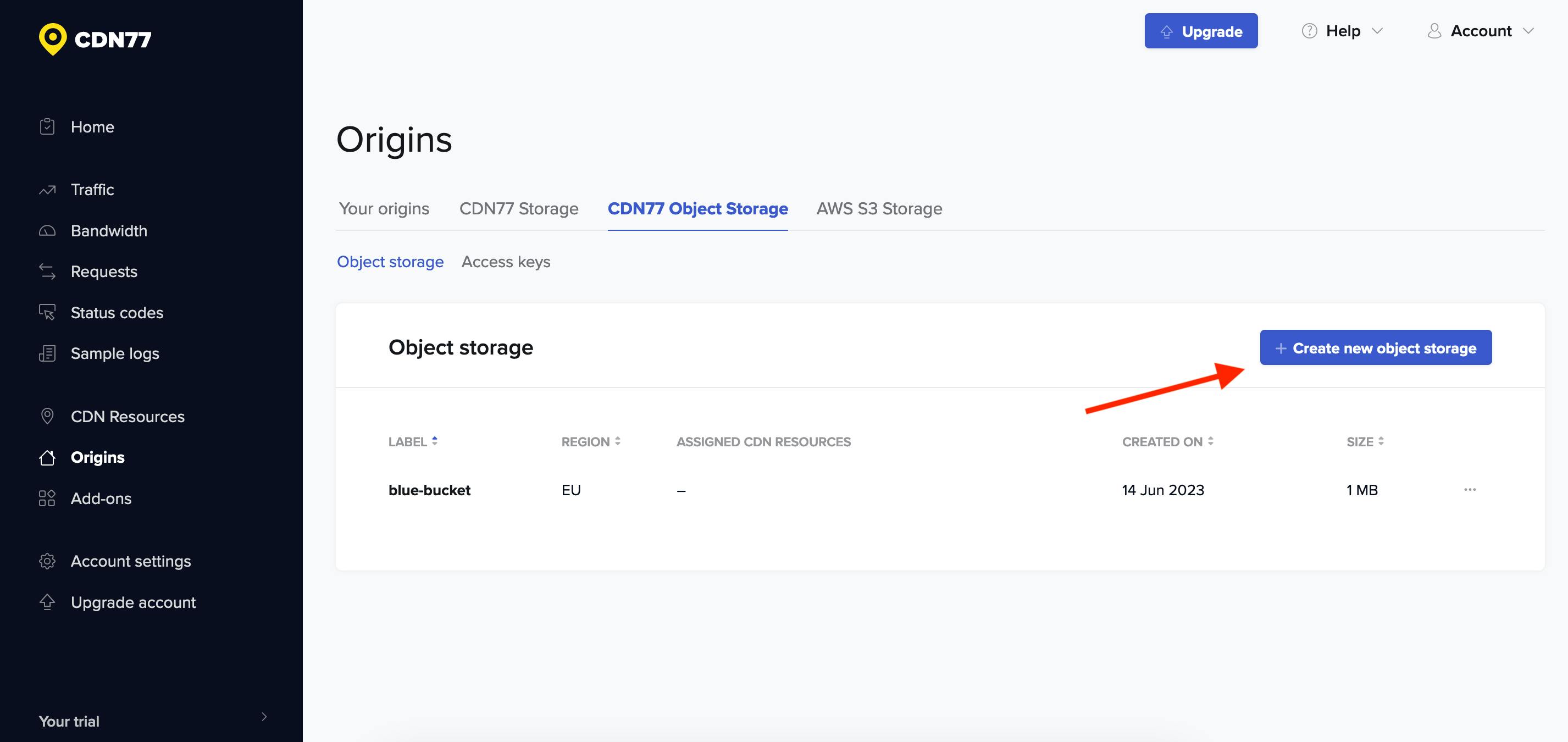 2. Enter in a Label of your choosing for the storage bucket and select the region that you would like to use. Warning: By default your bucket name could be publicly available. For more info refer to our How does CDN connect to a bucket guide.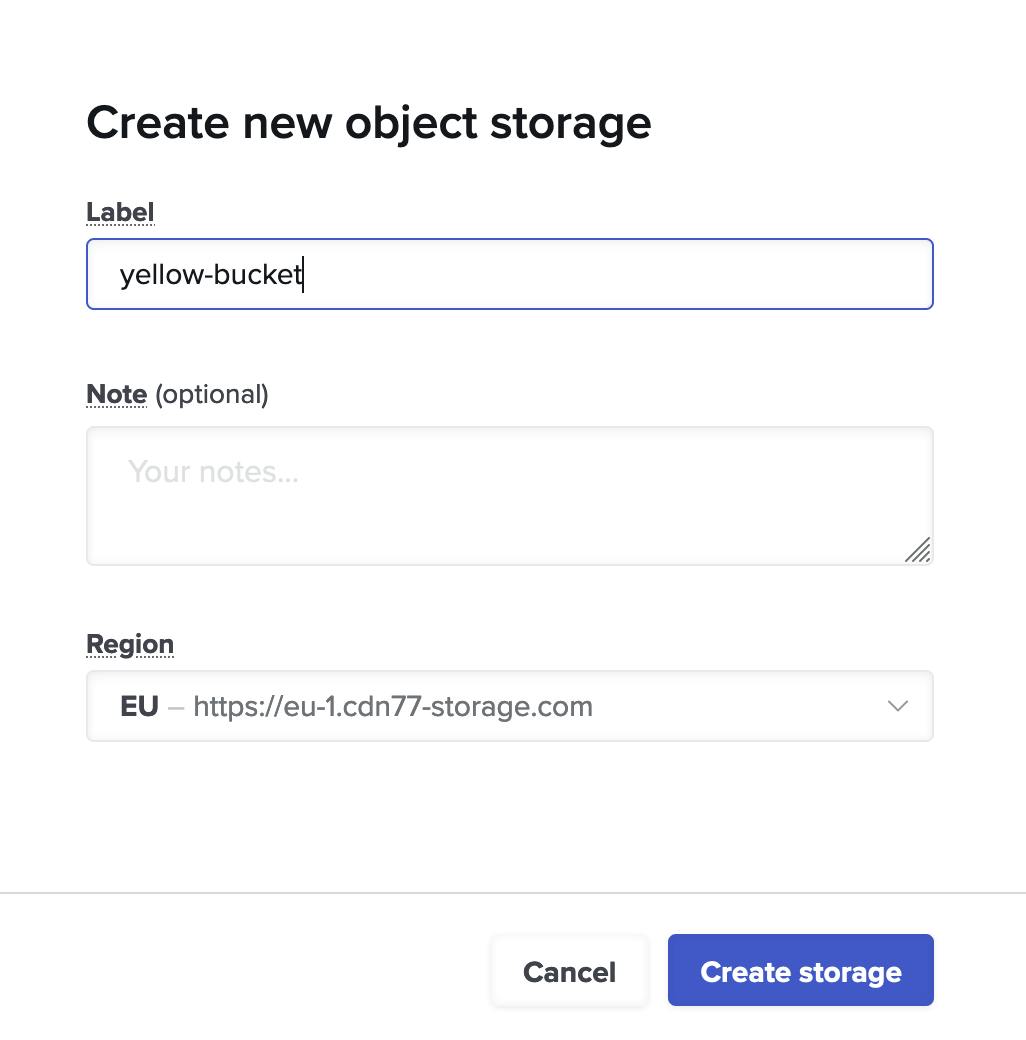 3. You will then be prompted to take note of your access key and secret key, this information will not be viewable after this prompt.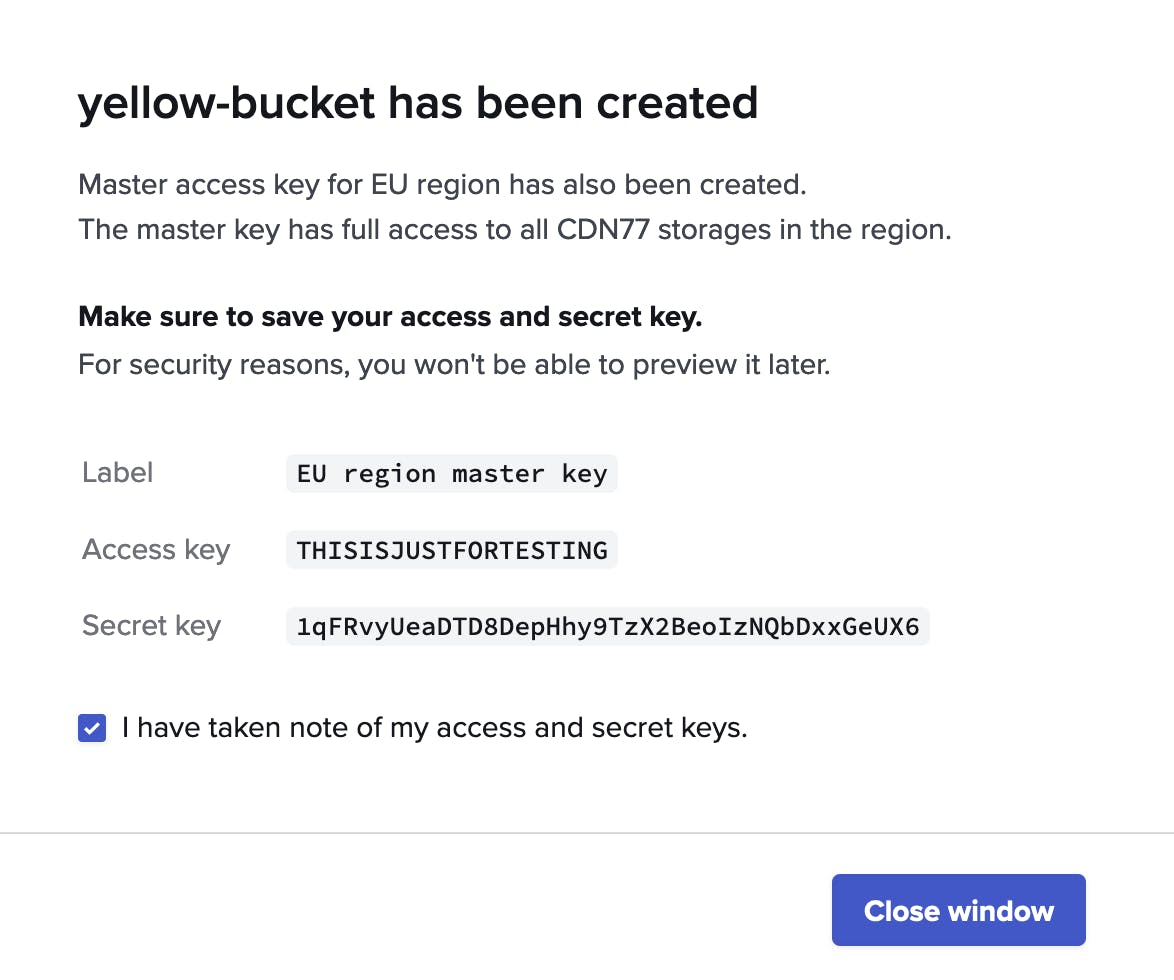 4. The storage bucket has been successfully created, all relevant information is displayed. It's now possible to reassign pre-existing CDN Resource(s) to this storage instance.